Service

Our service engineers are always ready to help you 24/7. We have worked in production and we know that every minute is precious. We know how important it is to print orders on time, not to disappoint customers and maintain a good name. Therefore, no matter day or night, a weekend or a holiday, we respond to your calls.
Our engineers are constantly improving knowledge in production and training. We continuously invest in in-service training, and participate in seminars and exhibitions. We care about our employees, so that they can take care of you.
We offer you the following services:
- CTP equipment maintenance and repair;
- Press machinery maintenance and repair;
- Process water control;
- Post-print equipment maintenance and repair;
- Polygraphic equipment assembly and disassembly, transportation.
Contact us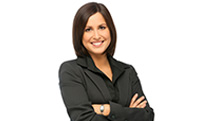 Contact us and our staff will give you a special offer:
+370 (5) 249 87 33
Send a request